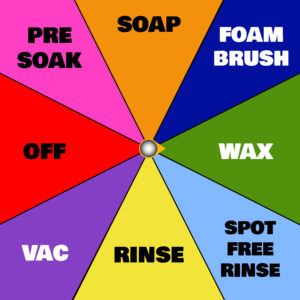 Services
Servpro's public car wash is located just 3 blocks east of MacLeod Trail SE. It has 6 spacious self-serve stalls with ample room to clean larger vehicles (max height 10′ 6″). All bays accept coins and credit cards (Mastercard & Visa), and a change machine is conveniently located near the exit.
The bays are brightly lit and monitored with security cameras  for the safety of our clients and staff. Automatic bay doors  operate for easy access in and out of the car wash. Our undercarriage wash helps prevent rust.
Servpro offers fleet accounts.
Please call 403.452.9710 for more information.